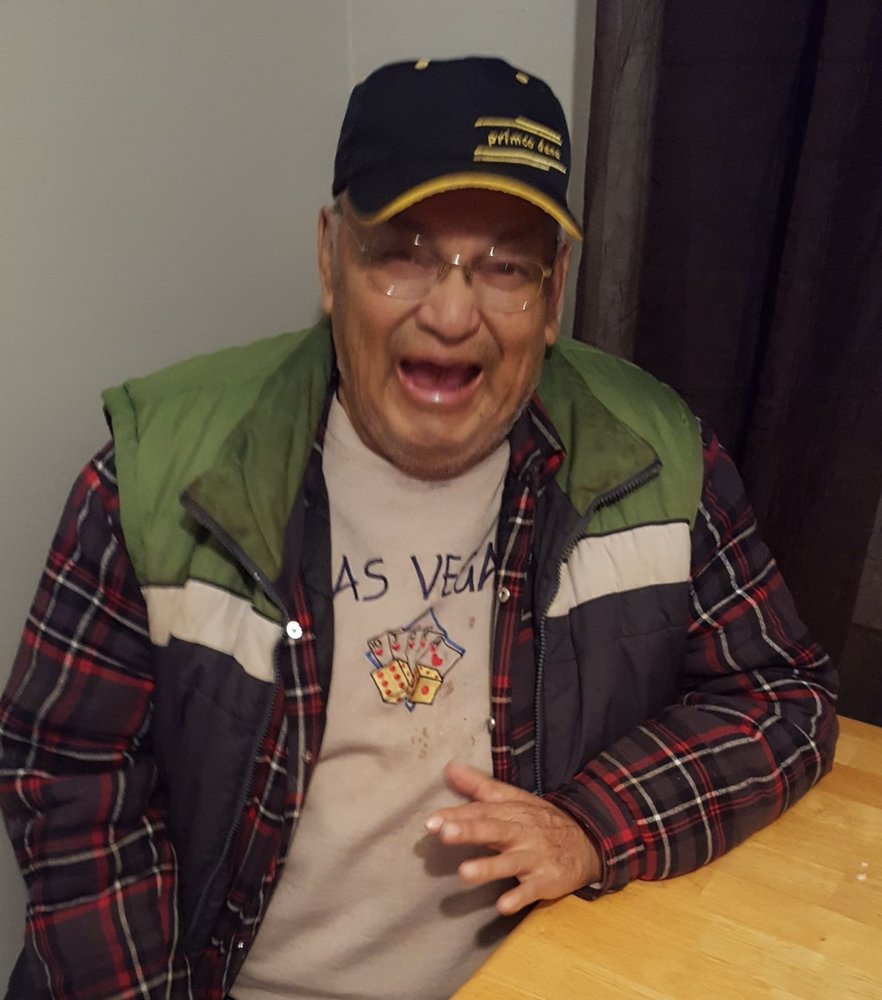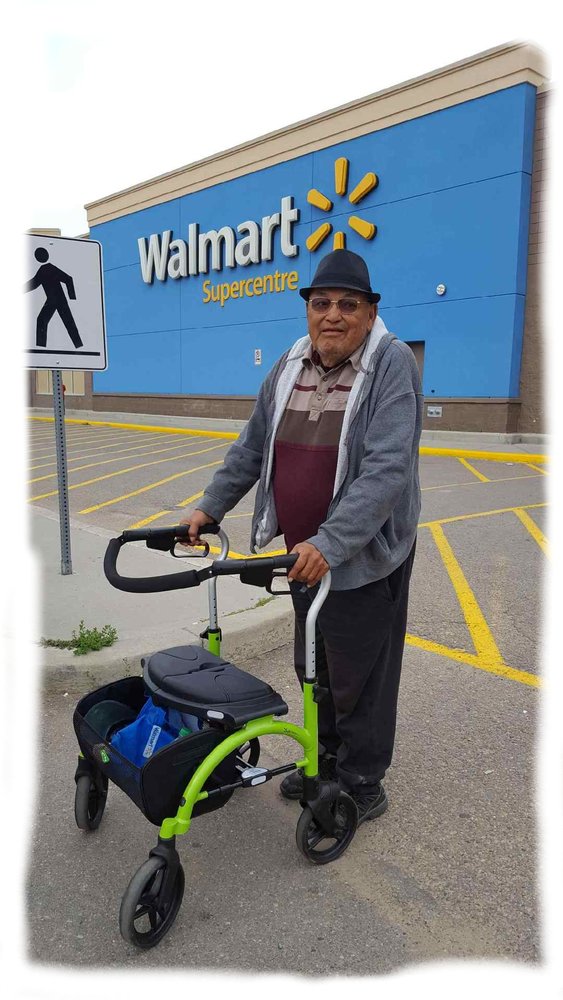 Obituary of Jonas Andrew
~~ANDREW, Jonas Eli
January 25, 1941 – September 30, 2017

On Saturday, September 30, 2017 Mr. Jonas Eli Andrew of English Bay passed away at the age of 76 years. Jonas will be lovingly remembered by his loving son; James Opikokew (Tammy Yew), step children; Francis Opikokew and Joan Opikokew, grandchildren; Andrew Opikokew, Mackenzie Cardinal, step grandchildren and chapans, "Jonas's Boss Girl"—Syraeya Desjardin, and his siblings; Esther Andrew and Dennis Andrew. Jonas was predeceased by his parents: Genevieve and Boniface Andrew, wife: Simone Opikokew, step grandchildren: Ieisha Couiloneur and Krista Yew, maternal grandfather: Arsene Desjardin and paternal grandmother: Anastasia La Grossette.
A wake; Thursday and Friday, October 5 &6, 2017 at the E-Bay Centre, English Bay. Mass of Christian Burial; Saturday, October 7, 2017 at 11:00 a.m. at St. Raphael's Catholic Parish, Legoff. Interment at Cold Lake First Nations Community Cemetery.