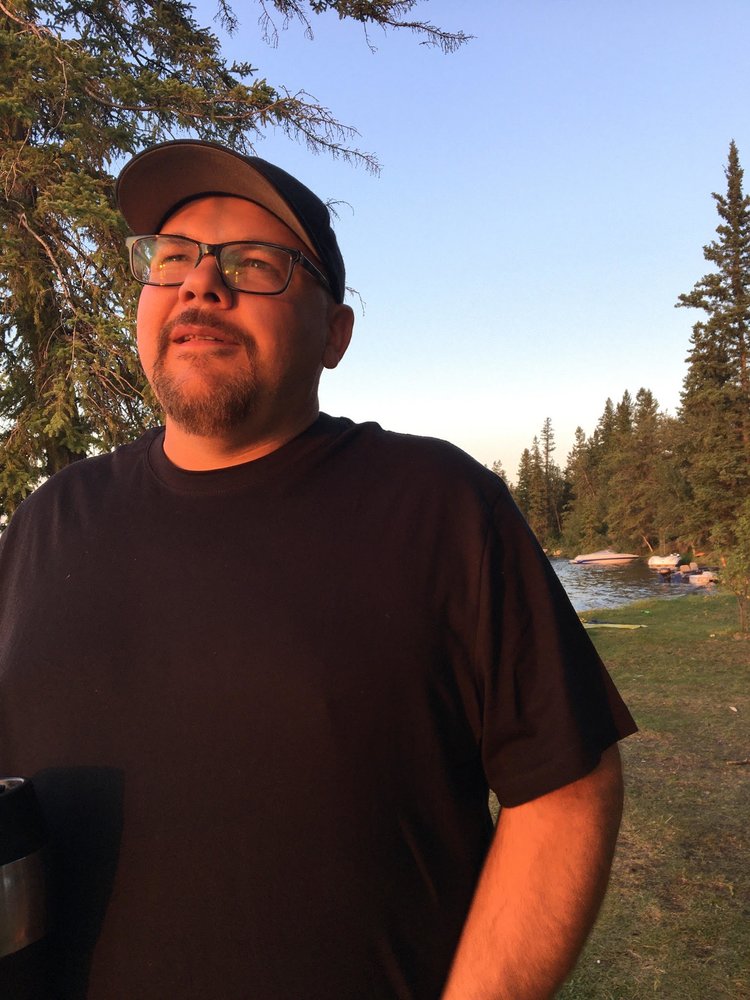 Obituary of Curtis Pelta
Please share a memory of Curtis to include in a keepsake book for family and friends.
PELTA, Curtis April 26, 1978 – January 30, 2021 It is with profound sadness that the family of Curtis Pelta announces his unexpected passing on Saturday, January 30, 2021 at the age 42 years. Curtis will be forever, remembered, loved and deeply missed by his wife and best friend: April Pelta; parents: Jim & Florence Pelta; brother: Simon (Gloria) Pelta; furry friends: Daisy, Duke & Dexter; mother-in-law: Diane McCoy; father-in-law: George Carson (Tracy); sister-in-law: Katrina (Ryan) Kozakevich; nephews: Wyatt, Walter, Norman; grandparents: Lloyd & Ev McCoy; as well as numerous aunts, uncles, cousins and friends. Curtis was predeceased by his grandparents: Christina & Leo Cabaj, Joan Deviatoris. Curtis had an impacted on everyone he knew in one way or another. He will never be forgotten for his goofy antics and always being happy. He had a love for the Patriots, especially #12 Tom Brady as well as his furry friends and playing video games but most of all he loved his family, and his great group of friends. A Private Memorial Service for Curtis will be held at Northern Lights Funeral Chapel with inurnment to follow at St. Peter & St. Paul Cemetery, Alexander, Alberta. In lieu of flowers, memorial tributes in memory of Curtis may be sent to the Bonnyville S.P.C.A or Hearts for Healthcare, Cold Lake. Curtis's Memorial Service will be available to view on "Northern Lights Funeral Chapel" Facebook Page on Friday, February 12. Live Stream will begin at 12:55 p.m. If you do not have a Facebook account copy and paste this link to your browser https://www.facebook.com/Northern-Lights-Funeral-Chapel-108983747347022/ EULOGY Welcome to the Celebration of Life for Curtis Pelta I'm John Cabaj, Curtis's uncle. Curtis James Pelta was born on April 26, 1978 to parents Jim & Florence Pelta. He grew up on their family farm north of Ardmore, Alberta. In 1983, Curtis became a big brother to Simon. Curtis attended Ardmore School and graduated from BCHS in Bonnyville. After earning his Journeyman Carpentry Ticket from Lakeland College in Vermilion he delighted in taking on difficult tasks and making them look beautiful, with ease and always a smile. In 2006, he married the love of his life April Malley. Curtis passed away unexpectedly on January 30, 2021. ************ The definition of a eulogy is a speech in praise of a person. With a human being as likeable and 'teddy bear' lovable as Curtis, it's no wonder so many of us have such beautiful memories to share and treasure. Your sharings, sometimes with a touch of license from me, start with a bit from parents, brother, and wife, and end with friends and relatives. Curt would want you to feel free to weep and, even more so, to laugh out loud. ************ *********** It was a bit of a challenge for Curtis to enter this world. But with the help of 5 doctors and Jim & Florence – better make that Florence & Jim – he was brought forth a big bundle of joy that has enriched us all. Curtis was a happy boy and tried to please. "Gotta get it done" and "Do it now" were often music to the ears of his hard working parents. One time a 500 lb calf was vigorously reversing the desired direction down a narrow sorting alley. Without hesitation Curtis climbed the fence, jumped right in and chest walked the now hapless calf backwards all the way to the other end. Maybe he was actually 'manhandling an NFL lineman'. As he helped the Quarter Back onto his feet, can you hear him quipping: "Hey Tom, need to beef up your protection a bit?" Can you imagine what the Brady 6th Super Bowl win party might have been like? "Shhhhhhh, it's hangover day" might have been an understatement. Curtis wasn't fond of surprises. One time when his mom & dad unexpectedly came home with his first car for him, he was really mad because ........ "I should have known ahead of time!!!" which fairly soon turned into a funny moment. ********** Curt was a great brother and one of my best friends. He was a role model for me. Growing up, he also provided me numerous examples of what not to do. As young adults, we had some amazing fun and funny times. One time after a night out in Edmonton, we ordered pizza. As Curt took his first bite, all the toppings fell onto the table. Without batting an eye, he quickly slapped them back on proclaiming "Good as new" while simultaneously attempting another bite whereupon the toppings immediately fell off again. Uncontrollable laughter ensued. Many of us knew how generously he shared his carpentry skills. Few many have witnessed how graceful a diver and great swimmer he was. I marvelled at how Curt always found ways to enjoy himself, especially after meeting April. ************ Hugs, lots of them! At least once daily "I love you", often after first saying good morning to his furry friends. We spent every day together. He even insisted I go on an 'all guys' trip to Mexico. Curt made me laugh, joking, poking fun of me. Even when his teasing sometimes went too far, it still made me laugh. He understood my anxieties. Instead of saying, "Calm down and chill", he'd hug me. Curt loved spending time with friends, camping, vacationing, house boating, warm weather, Vegas, partying with friends, and singing – he could get a crowd going. He loved to entertain and ..... Top Hats. He didn't want to be the centre of attention, but he definitely didn't mind being the life of the party. That boy loved to sing, and he had some sweet moves. Curt wasn't big on sharing how he was feeling. Playing video games was his go to relaxation after work. ************ Ahhhh, friends; so dear to Curt. The flame that burns twice as bright burns half as long. I met Curt in 2001 when we worked together doing house renos. Curt had become very skilful at applying caulking. After one particularly challenging application that he aced, Curt stood up and proudly proclaimed that he was indeed a Caulk Master. After uproarious laughter, everyone agreed and the nickname stuck. I teased Curt all the time – it was our thing to do. He was much bigger than me so I would jump on his back and try to wrestle him down while he would be laughing and yelling, "No, no1" He cared deeply about his mom, dad, brother, wife, and friends. One afternoon a couple of years ago, Curtis and I had a blast working together. His love based humour, devoid of sarcasm, resulted in many gleeful chuckles and belly laughs for both of us. He certainly had an appreciative perspective about human eccentricities. The project ended much too soon. You could dump your thoughts and issues and Curt would listen. He always wanted to make you laugh as soon as you walked through the door. He could always rely on Curt. If help was needed – he was there. Curt loved to have good old fashioned clean fun. He would jump at any opportunity to be silly, but never reckless – although a lot of good clothing was used up in the pursuit of costuming. He could also be a bit of a prankster. One time he sneakily switched a friend's speedometer from metric to imperial. There were some interesting moments as they sped through town at 50 mph and then further accelerated out of town. Finally at 90 mph, Curt came clean. "Oh yeah.....for sure." Hello. Curt?? Tell Mr. No-So-Handyman you'll be right over to hang that picture before there's any more damage?? Curt was good at a lot of things. Like boosting one of us up to the 2nd floor when nobody had a key. We marvelled at our "group historian" as we rolled in his witty commentary. His pop culture was unmatched. About 4 1/2 years ago, a friendly Canadian name DARK took us under his wing, providing us with endless online gaming mentorship all the while making us feel the love, no matter what. The arrival of Uncle Curt and Aunty April brough squeals of delight from youngsters and furry types alike. For many years, Uncle Curtain enjoyed his hilarious moniker. We miss you Curt. We miss your silliness and your infectious belly laughs. We miss laughing so hard tears stream down our faces because of your antics. You were a rare and genuine friend. Thank you for teaching us to live in the moment and to seize every opportunity to tell the people in our lives that we love them. We know how much you loved us and we were never left with any regrets. *********** Curtis often practised the Irish Goodbye, leaving a gathering without saying good bye. Sometimes even unbeknownst to April, who beautifully found humour in it. You just slip out the back, Jack. You don't need to discuss much, Just get yourself free. Inurnment at St Peter & Paul Cemetery A Few Lines As We Gather: The sound of your voice Found for us A new music That brightened everything. You placed smiles like flowers On the altar of our hearts. Let us not look for you only in memory, Where we would grow lonely without you. Though we need to weep your loss, You dwell in that safe place in our hearts. May this dark grief flower with hope In every heart that loves you. Bask in the warmth of our collective embrace. We love you Curtis.
To plant a beautiful memorial tree in memory of Curtis Pelta, please visit our Tree Store
Memorial Service
A Private Memorial Service for Curtis will be held at Northern Lights Funeral Chapel. Curtis's Memorial Service will be available to view on "Northern Lights Funeral Chapel" Facebook Page on Friday, February 12. Live Stream will begin at 12:55 p.m.
Online Memory & Photo Sharing Event
Ongoing
Online Event
About this Event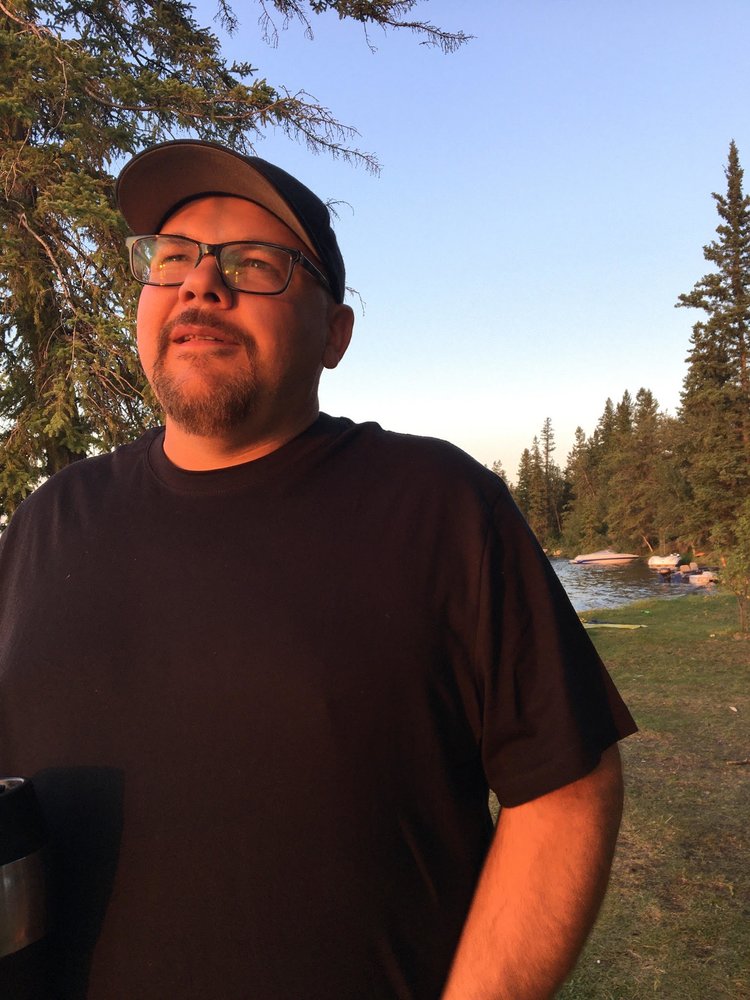 In Loving Memory
Curtis Pelta
1978 - 2021
Look inside to read what others have shared
Family and friends are coming together online to create a special keepsake. Every memory left on the online obituary will be automatically included in this book.
Share Your Memory of
Curtis
who we are:

At a time of loss, families turn to us for good reason. Our tradition of compassionate care, integrity and family ownership have deep roots in the community.

Bonnyville & St. Paul
Phone: (780) 826-6083
Fax: (780) 826-6073
Toll Free: 1.888.926.6083
info@northernlightsfs.ca

Cold Lake

Phone: (780) 594-6083
Fax: (780) 826-6073
Toll Free: 1.888.926.6083
info@northernlightsfs.ca